About The Levi & Korsinsky
Law Firm
We are a proud member of: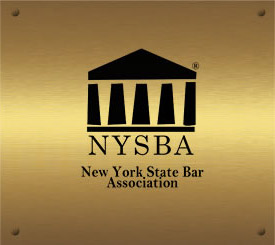 Our mission is to focus on our Clients and their individual concerns. Period!
We help investors hurt by stock fraud to recover their investment losses. Anyone can be a victim of financial fraud, and we assist investors to recover their losses by guiding them through the class action process of recovery. We work on 100% contingency basis, which means we don't get paid unless there is a recovery.
The securities laws protecting investors are grounded in one very simple concept: Companies that sell stocks to the public must tell the truth about their operations, the securities they are selling, and the risks involved. When companies tell the truth and are transparent with their investors, everyone can thrive, and the nation's economy is strengthened. However, honesty and integrity are not always the case.
Our firm helps to protect the rights of investors who lost money as a result of companies not telling the truth. We believe that our size, experience and relationships allow us to offer high-quality legal representation and be attentive to you and your concerns. And because all cases are handled on a contingency basis, you have the peace of mind that our interests are aligned with yours
If you lost money on an investment, whether it's a sudden stock drop as a result of a surprise announcement or disappointing news, or have been the victim of a Ponzi scheme, we are here to help you.
Please contact us to discuss the steps you might take to recover your losses.
More About Levi & Korsinsky 
Levi & Korsinsky is dedicated to fighting for aggrieved shareholders and consumers, and obtaining redress from those who have harmed them. Our attorneys have decades of experience representing investors and consumers, and have set ground-breaking legal precedents in high-stakes securities and class action lawsuits throughout the country.
Headquartered in New York City with offices in Connecticut, California and Washington, D.C., Levi & Korsinsky zealously litigates each case with integrity, determination, and professionalism.